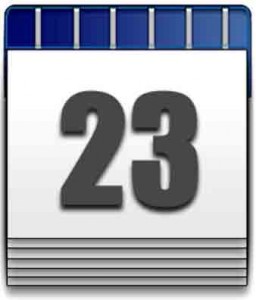 Today is the 4th Sunday of Advent. The liturgical color is violet.
Saints & Celebrations:
On December 23, in the Ordinary Form, we celebrate St. John of Kanty, priest, who died in A.D. 1473. It is an optional memorial.
There is no special fixed liturgical day in the Extraordinary Form.
If you'd like to learn more about St. John of Kanty, you can click here.
For information about other saints, blesseds, and feasts celebrated today, you can click here.
Readings:
To see today's readings in the Ordinary Form, you can click here.
Or you can click play to listen to them:

Devotional Information:
Tomorrow is Christmas Eve. According to the Holy See's Directory on Popular Piety:
Christmas Eve
109. In the space of time between the first Vespers of Christmas and Midnight Mass, both the tradition of Christmas carols, which are potent means of conveying the Christmas message of peace and joy, and popular piety propose certain forms of payers, differing from country to country, which should be cherished and, where necessary, made consonant with the celebration of the Liturgy: These would include:
"live cribs" and the inauguration of the crib in the homes of the faithful which is an opportunity for family prayer: this prayer should include a reading of St. Luke's account of the birth of Christ, the typical Christmas carols, as well as prayers of petition and praise, especially those of children who are the protagonists in such family moments;
the inauguration of the Christmas tree. This event also offers an opportunity for family prayer. Apart from its historical origins, the Christmas tress has become a potent symbol to-day and is very diffuse amongst Christians; it evokes both the tree planted in the centre of Eden (Gen 2, 9), and the tree of the Cross, which lends it a Christological significance: Christ is the true tree of life, born of human stock, of the Virgin Mary, the tree which is always green and productive. In the Nordic countries, the tree is decorated with apples and hosts. "Gifts" can be added; but among the gifts placed under the tree, something should be included for the poor since they belong to every Christian family;
the Christmas supper. The Christian family, which traditionally blesses the table and gives thanks to the Lord for the gift of food, performs this ceremony with greater intensity at the Christmas supper which gives potent concrete expression to the joy of family ties.