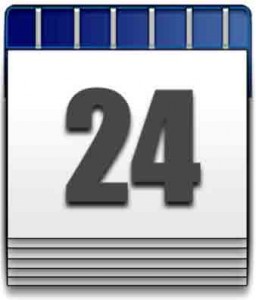 Today is Monday of the 4th week of Advent. The liturgical color is violet.
Note: Tomorrow is a holyday of obligation (Christmas). Be sure to go to Mass either this evening or tomorrow.
Saints & Celebrations:
On December 24, there is no special fixed liturgical day in the Ordinary Form.
In the Extraordinary Form, we celebrate the Vigil of the Nativity. It is a Class I day.
If you'd like to learn more about the Vigil of the Nativity, you can click here.
For information about other saints, blesseds, and feasts celebrated today, you can click here.
Readings:
To see today's readings in the Ordinary Form, you can click here.
Or you can click play to listen to them:

Devotional Information:
According to the Holy See's Directory on Popular Piety:
110. Where possible, the Church desires that the faithful should prepare for the celebration of Midnight Mass on the 24 December with the Office of Readings. Where such is not possible, it may be opportune to arrange a vigil of hymns, readings, and elements drawn from popular piety.
111. At Midnight Mass, an event of major liturgical significance and of strong resonance in popular piety, the following could be given prominence:
at the beginning of Mass, the proclamation of the Savior's birth according the formula contained in the Roman Martyrology could be made in song;
the prayer of the faithful should really be universal, and where appropriate, use several languages; and the poor should always be remembered in the presentation of the gifts;
at the end of Mass, the faithful could be invited to kiss the image of the Child Jesus, which is then placed in a crib erected in the church or somewhere nearby.