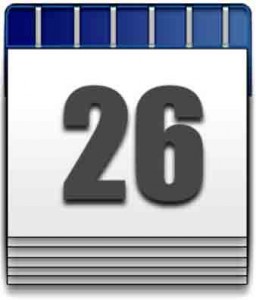 Today is the 2nd day in the octave of Christmas. The liturgical color is red.
Saints & Celebrations:
On December 26, in both the Ordinary and the Extraordinary Form, we celebrate St. Stephen, the first martyr, who died in A.D. 36. In the Ordinary Form, it is a feast, and in the Extraordinary Form, it is a Class II day.
In the Extraordinary Form, we celebrate the Commemoration of Christmas.
If you'd like to learn more about St. Stephen, you can click here.
For information about other saints, blesseds, and feasts celebrated today, you can click here.
Readings:
To see today's readings in the Ordinary Form, you can click here.
Or you can click play to listen to them:

Devotional Information:
According to the Holy See's Directory on Popular Piety:
107. In addition to these celebrations recalling the primary meaning of Christmas, there are also other celebrations closely connected with the mystery of the Lord's manifestation: the martyrdom of the Holy Innocents (28 December) whose blood was shed because of hatred for Jesus and because of Herod's rejection of his lordship; the memorial of the Holy Name of Jesus, 13 January; the feast of the Holy Family (Sunday in the octave of Christmas) celebrating the holy family in which Jesus "grew in wisdom and grace before God and men" (Lk 2, 52); the solemnity of the 1E January which recalls the divine, virginal and salvific motherhood of the Blessed Virgin Mary; and, although outside of Christmastide, the feast of the Presentation of the Lord (2 February), celebrating the encounter between the Messiah and his people, represented by Simeon and Anna, and the prophecy of Simeon.