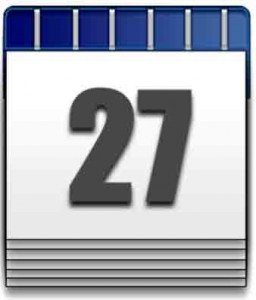 Today is the 3rd day in the octave of Christmas. The liturgical color is white.
Saints & Celebrations:
On December 27, in both the Ordinary and the Extraordinary Form, we celebrate St. John, apostle and evangelist, who died in A.D. 101. In the Ordinary Form, it is a feast, and in the Extraordinary Form, it is a Class II day.
In the Extraordinary Form, we celebrate the Commemoration of Christmas.
If you'd like to learn more about St. John the Evangelist, you can click here.
For information about other saints, blesseds, and feasts celebrated today, you can click here.
Readings:
To see today's readings in the Ordinary Form, you can click here.
Or you can click play to listen to them:

Devotional Information:
According to the Holy See's Directory on Popular Piety:
108. Much of the richness and complexity of the mystery of the Lord's manifestation is reflected in displays of popular piety, which is especially sensitive to the childhood of Christ which reveals his love for us. Popular piety intuitively grasps:
the importance of the "spirituality of gift", which is proper to Christmas: "a child is born for us, a son is given to us" (cf. Is 9, 5), a gift expressing the infinite love of God, who "so loved the world that he gave his only Son" (John 3, 16);
the message of solidarity conveyed by the event of Christmas: solidarity with sinful man, for whom, in Christ, God became man "for us men and for our salvation"; solidarity with the poor, because the Son of God "who" was rich but became poor for your sake, to make you rich out of your poverty" (2 Cor 8, 9);
the sacredness of human life and the wonderful event that is every birth, since the Word of life came amongst men and was made visible through his birth of the Virgin Mary (cf. 1 John 1, 2);
the messianic joy and peace to which man has aspired in every age: the Angels announce the birth of the Savior of the world to the shepherds, the "Prince of Peace (Is 9.5) and proclaim "peace on earth to men of good will" (Lk 2, 14);
the spirit of simplicity and poverty, humility and trust in God, suggested by the events surrounding the birth of Christ.